Air Koryo Economy – Tupolev-Tu204
1 June 2017 / Simon Sjöberg
A few months ago I got the opportunity to visit one of the most closed countries in the world, North Korea. The country also refer to DPRK has a state owned airline by the name Air Koryo which took me from Beijing to the capital Pyongyang, a flight around 2 hours.
Upon checking in the process was quick but the line to the counters was very special. As you can see there was a lot of luggage that was about to be checked in. I only traveled with one checked bag and carry-on so my process was quick.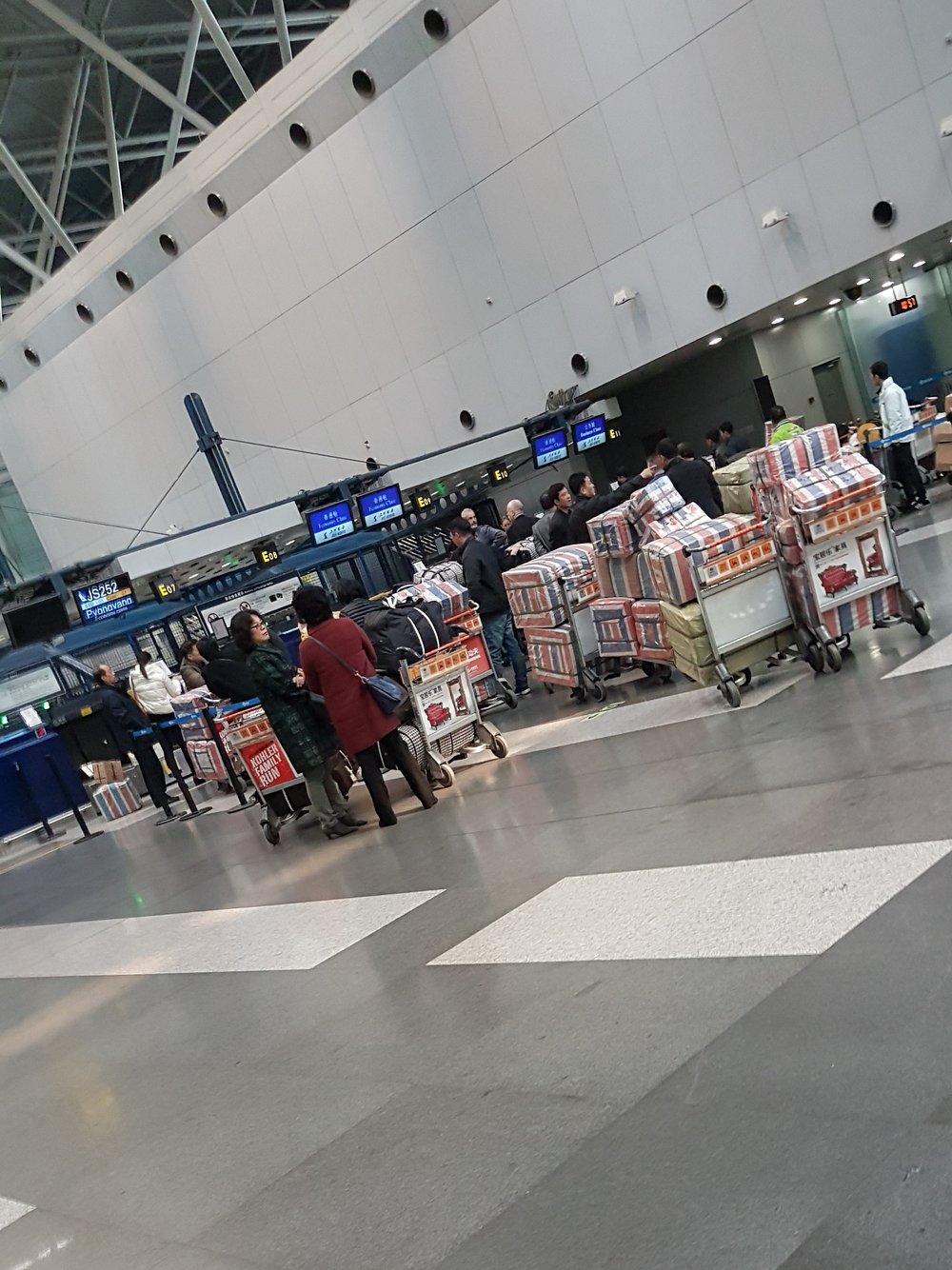 Since I was departing from Beijing airport terminal 2 there where not much more things to do then head to the gate. The terminal it self is very old and different from the new Terminal 3 where most of the international airlines depart.
Arriving to gate 07 about 1 hour to departure there where already a few people siting down in the gate area. You could easily spot those who where gonna be in the same tour group as I since we where basically the only westerner (except 3 doctors from Canada).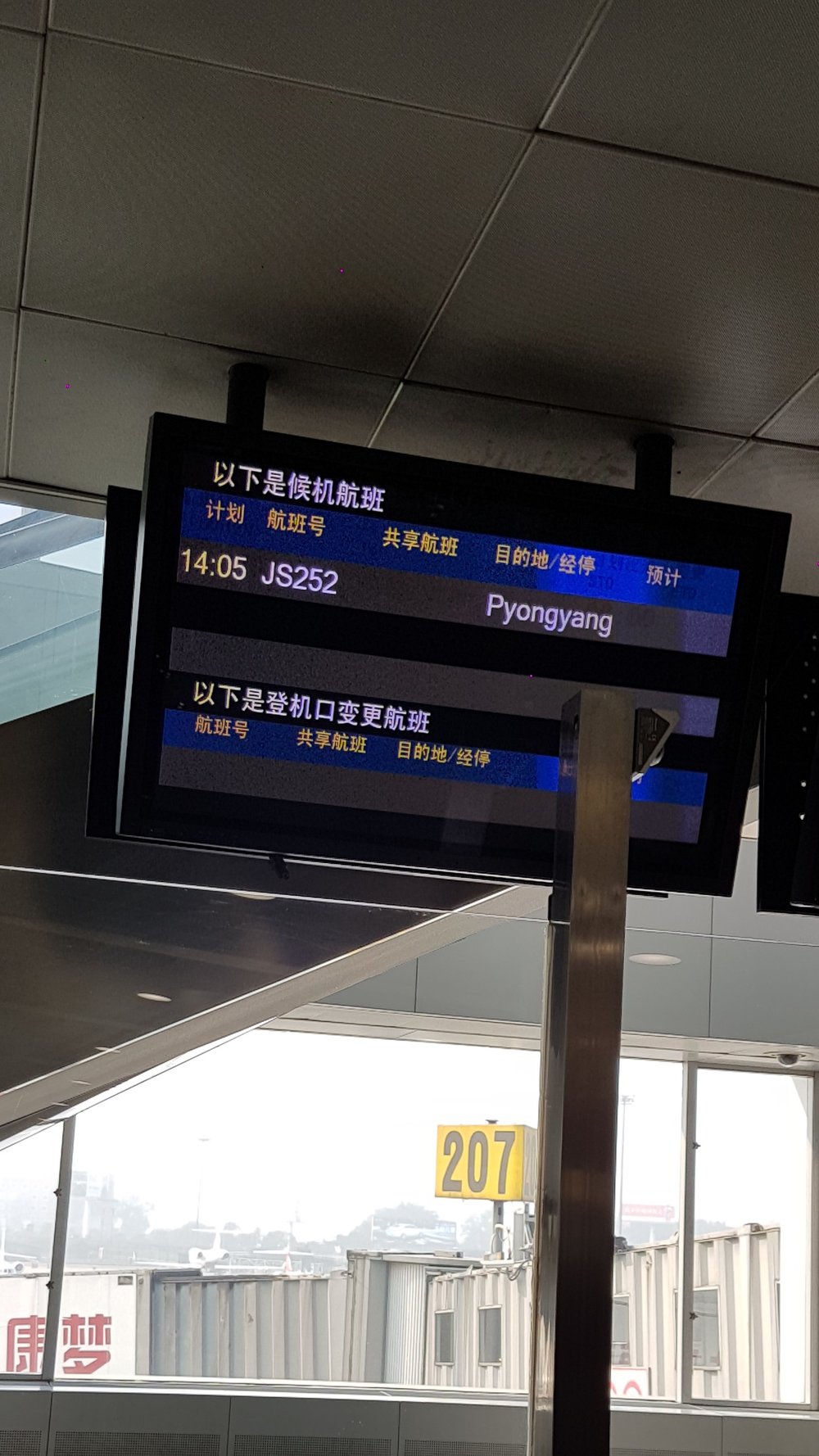 Boarding started about 30 min before departure. I estimated around 40% of the plane was book on today's flight. Air Koryo flies 2 times a week the route Pyongyang – Beijing – Pyongyang with a mix of aircraft's, normally now a days is the Tupolev Tu-204 or Antonov AN148. However todays flight was with the larger Tupolev Tu-204, a aircraft that is a look a like to the more famous Boeing 757.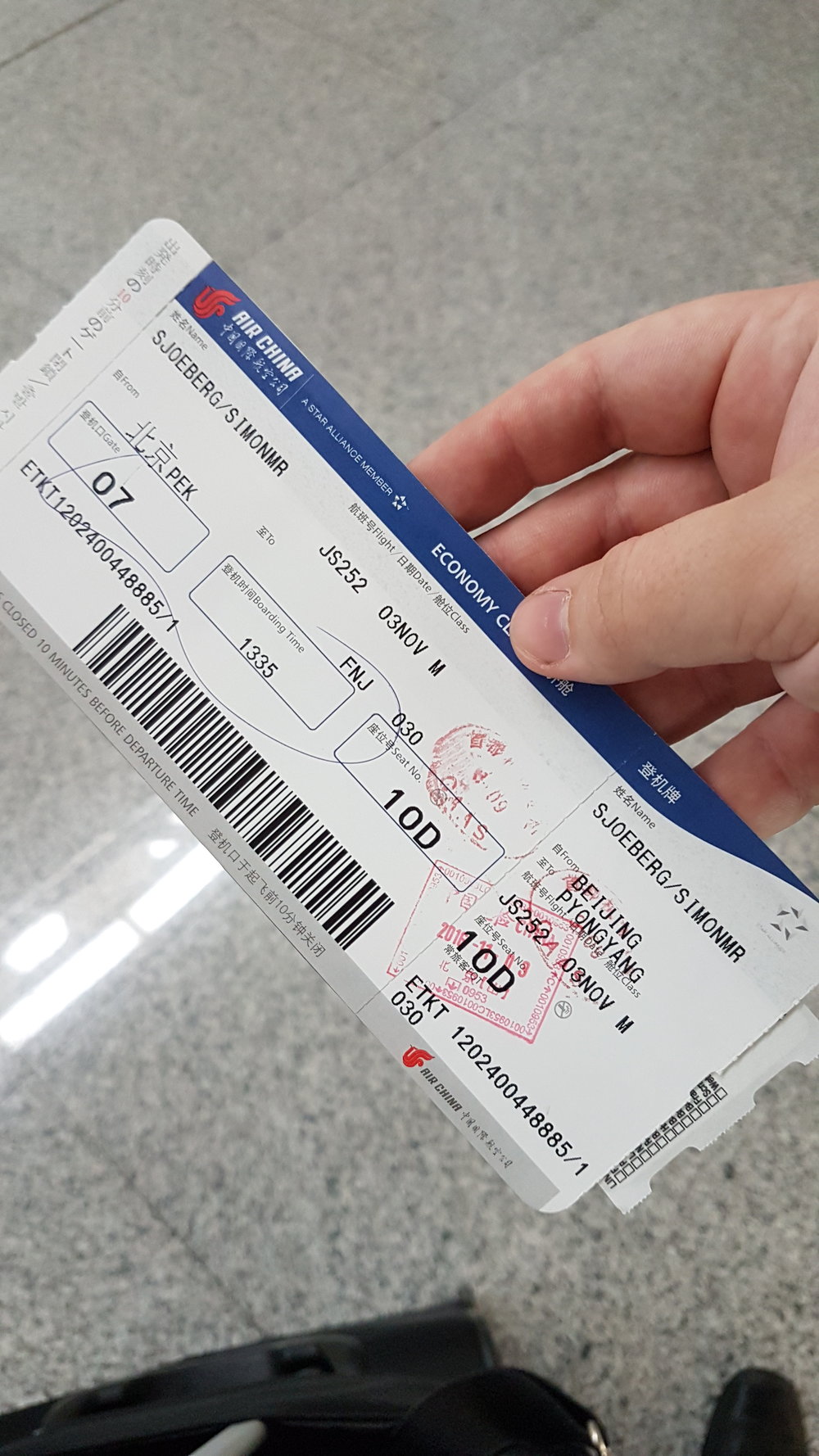 A Boarding pass I probably will save forever!
Boarding was a smooth process and got opportunity to pass three the business class cabin since we was boarding thru door 1. As you can see below a few cabin pictures, I got a whole 3 seat for myself so there was no problem to move over and get a window seat.
Take off on time and we got on our way to Pyongyang, North Korea with a flight time of 1 hour and 45 min. The flight takes a different route then flying direct, the speculation is that this is done so the North Korean Army can identify the plane as its own by some sort, but I leave it unsaid why exactly.
About 10 minutes after take off the seat belt sign was turned off and the on board service started. Free flow of drinks was available (Water, Beer and some pink liquid that tasted like a alcohol soda) and the signature burger was served on my table.. I must say I was surprised how good the burger actually was since all previous reviews have voted Air Koryo the worst airline and also only 1-star airline in the world. This is not a fair rating according to me!
The flight turned out to be much quicker then the annonced 1 hour and 45 minutes and just over 1 hour after take off from Beijing the seat belt sign turned on and we started our decent thru the clouds. Touched down with a flight time in just 1 hour and 25 minutes.
Conclusion
Air Koryo has been misjudged if I might say I look on the overall experience on board and its much better then some domestic flights within both Europe and USA. I think the product is decent but not "first class" but then again, I am flying economy on a state owned airlines from North Korea so from that perspective and also the very friendly crew on board I would say that Air Koryo not at all is the worst airline in the world.