There's an update about what promises to be one of the best new oneworld lounges out there.
Qantas First Class Lounge Coming To Singapore
About a year ago we learned that Qantas plans on opening a first class lounge at Singapore Changi Airport. Qantas has had serious crowding issues with their Singapore lounge, so it makes sense that they'd be looking to expand capacity.
The reason for the crowding issues is that they now have significantly more capacity to Singapore, as their A380 London flights operate via Singapore rather than Dubai.
What's most exciting is that they're not just increasing capacity, but they're opening a first class lounge, which is only their fourth first class lounge in the system, after Sydney, Melbourne, and Los Angeles.
Qantas First Lounge Los Angeles
The new Qantas First Class Lounge Singapore will have the capacity for 240 guests, so it will be quite large.
Like other first class lounges, it will feature a la carte dining, with a menu developed by celebrity chef Neil Perry (though it will have an Asian flair).
The lounge will also have shower suites, though won't have any spa treatment rooms.
Qantas First Lounge Singapore rendering
Lounge Opening November 2019
We've known all along that the Qantas First Lounge Singapore was slated to open in late 2019, though ET shares that the lounge will be opening in mid-late November 2019 (though there's no exact date yet).
That's great news, because airport construction projects are almost always delayed, so I expected that when they initially announced late 2019, we were looking at some point in 2020 for the lounge. It looks like that's not the case.
Qantas First Class Lounge Access Requirements
The access requirements will be the same as they are for all other Qantas First Lounges. Access will be available to all oneworld first class passengers, as well as all oneworld Emerald members traveling on any oneworld flight.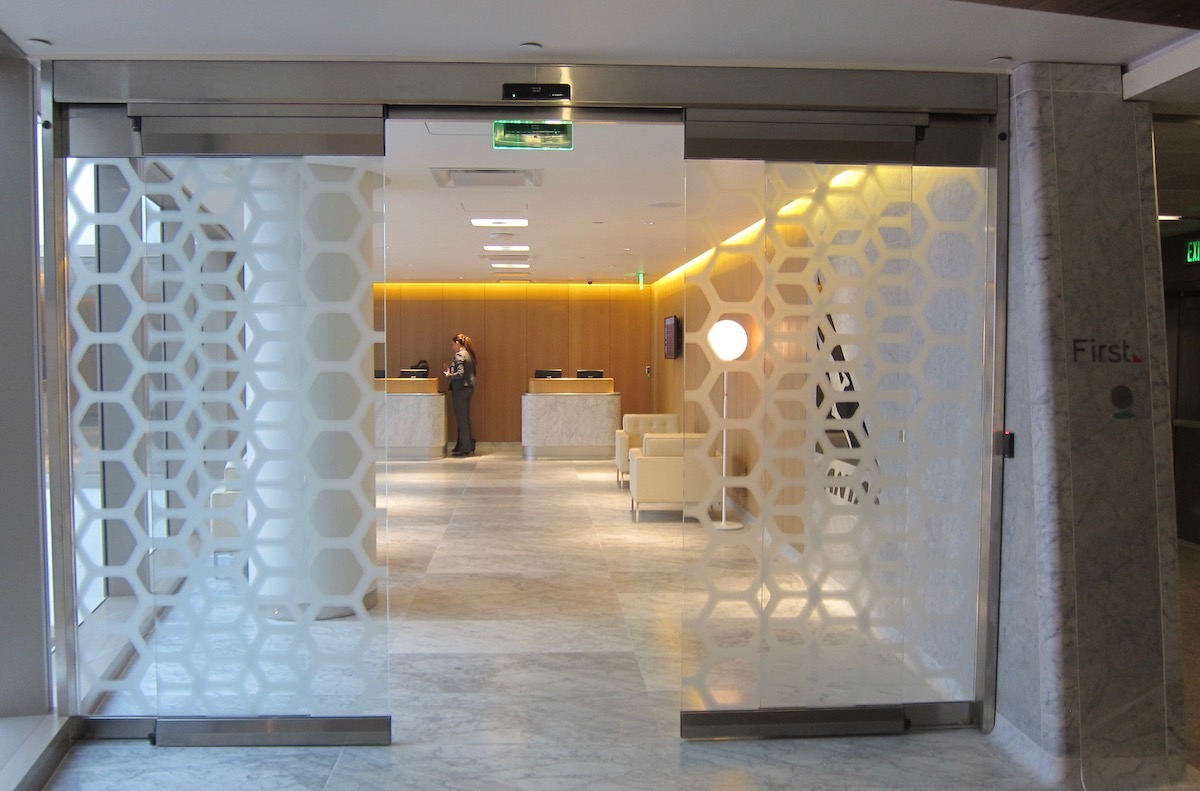 Oneworld first class & Emerald passengers will have access
Qantas First Lounge Singapore Hours & Location
The hours are expected to match that of the Qantas Business Lounge Singapore, which is currently from 2:30PM until 11PM daily (though that changes seasonally based on flight schedules).
The Qantas First Lounge Changi will be located in Terminal 1. Instead of being near the C gates (like the Business Lounge), it will instead be located near the D gates, since that's where they could get available space.
Qantas' Flights To Singapore
Singapore is Qantas' largest foreign station, and they currently have the following seven daily flights from Singapore:
1x daily flight to Brisbane (A330)
1x daily flight to London (A380)
2x daily flights to Melbourne (A380 and A330)
1x daily flight to Perth (A330)
2x daily flights to Sydney (A380 and A330)
Of course oneworld travelers on other airlines are also welcome to use the lounge, assuming the opening hours work.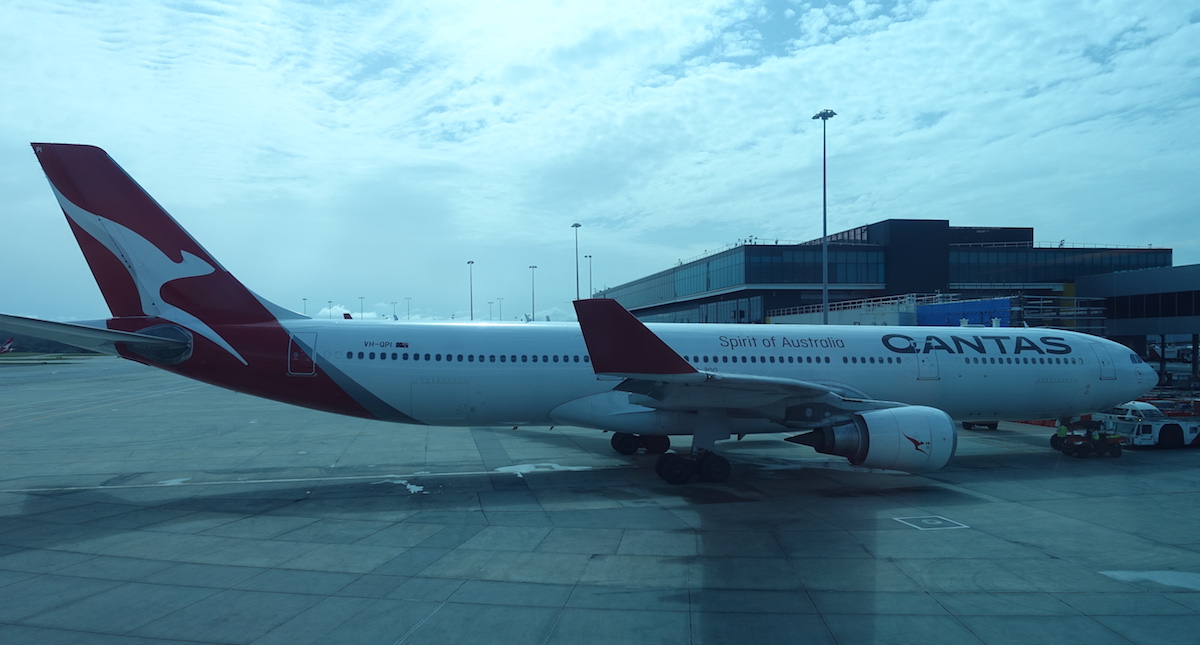 Qantas has seven daily flights to Singapore
Bottom Line
I can't wait for the new Qantas First Lounge Changi, which should be opening in about two months. With capacity for 240 travelers it should not only offer many people a far superior experience, but should also help with crowding in the business class section of the lounge.
While Changi Airport as such is awesome, the airport largely lacks great lounges. Even Singapore Airlines' Private Room, which is their most exclusive lounge, isn't much to get excited about.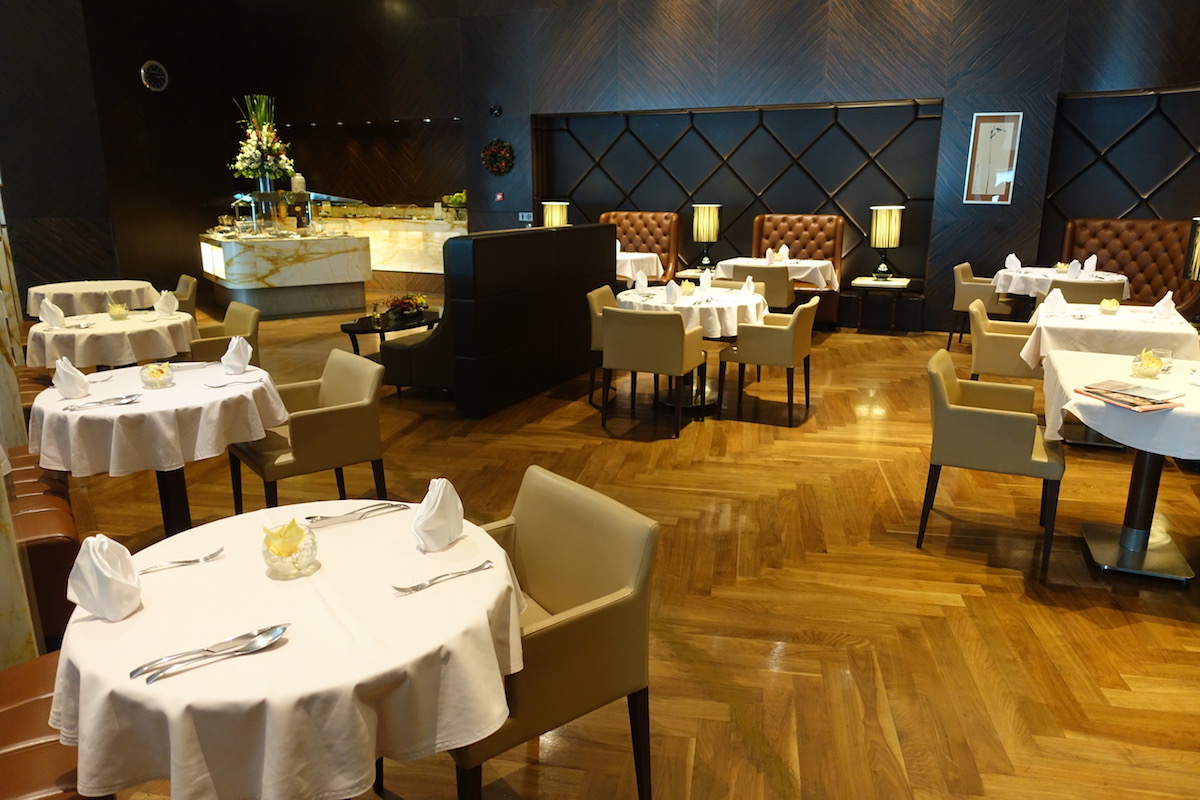 Singapore Airlines Private Room Changi Airport
Are you excited to check out the Qantas First Lounge Singapore?
The post Qantas First Class Lounge Singapore Opening Soon appeared first on One Mile at a Time